Product Description
OEM ODM PTO Shaft for Farm Machine and Agriculture Machine
1. Power or torque related to alternating load you require.  
2. Cross journal(Universal joint) size which decides torque of a PTO Shaft:  
3 Closed overall length (or cross to cross) of a PTO shaft.  
4 Tubes or Pipes  
FAQ
1. Q: Are your products forged or cast?
    A: All of our products are forged.
2. Q: Do you have a CE certificate?
    A: Yes, we are CE qualified.
3. Q: What's the horse power of the pto shaft are available?
    A: We provide a full range of pto shaft, ranging from 16HP-200HP.
4. Q: How many splined specification do you have ?
    A: We produce 1 1/8″-Z6, 1 3/8″-Z6, 1 3/4″-Z6, 1 3/8″- Z21, 1 3/4″-Z20, 8X42X48X8 and 8X32X38X6 splines.
5. Q: How about the warranty?
    A: We guarantee 1 year warranty. With quality problems, we will send you the new products for free within next shipment.
6. Q: What's your payment terms?
    A: T/T, L/C, D/A, D/P….
7. Q: What is the delivery time?
    A: 30 days after receiving your advanced deposit.
8. Q: What's your MOQ?
    A: 50 PCS for each type.
| | |
| --- | --- |
| Material: | Carbon Steel |
| Load: | Drive Shaft |
| Stiffness & Flexibility: | Stiffness / Rigid Axle |
| Journal Diameter Dimensional Accuracy: | Any Size |
| Axis Shape: | Straight Shaft |
| Appearance Shape: | Any Size |
Samples:

US$ 200/Piece

1 Piece(Min.Order)

|
Request Sample
Customization:

Available

|

Customized Request
Can drive shafts be adapted for use in both automotive and industrial settings?
Yes, drive shafts can be adapted for use in both automotive and industrial settings. While there may be some differences in design and specifications based on the specific application requirements, the fundamental principles and functions of drive shafts remain applicable in both contexts. Here's a detailed explanation:
1. Power Transmission:
Drive shafts serve the primary purpose of transmitting rotational power from a power source, such as an engine or motor, to driven components, which can be wheels, machinery, or other mechanical systems. This fundamental function applies to both automotive and industrial settings. Whether it's delivering power to the wheels of a vehicle or transferring torque to industrial machinery, the basic principle of power transmission remains the same for drive shafts in both contexts.
2. Design Considerations:
While there may be variations in design based on specific applications, the core design considerations for drive shafts are similar in both automotive and industrial settings. Factors such as torque requirements, operating speeds, length, and material selection are taken into account in both cases. Automotive drive shafts are typically designed to accommodate the dynamic nature of vehicle operation, including variations in speed, angles, and suspension movement. Industrial drive shafts, on the other hand, may be designed for specific machinery and equipment, taking into consideration factors such as load capacity, operating conditions, and alignment requirements. However, the underlying principles of ensuring proper dimensions, strength, and balance are essential in both automotive and industrial drive shaft designs.
3. Material Selection:
The material selection for drive shafts is influenced by the specific requirements of the application, whether in automotive or industrial settings. In automotive applications, drive shafts are commonly made from materials such as steel or aluminum alloys, chosen for their strength, durability, and ability to withstand varying operating conditions. In industrial settings, drive shafts may be made from a broader range of materials, including steel, stainless steel, or even specialized alloys, depending on factors such as load capacity, corrosion resistance, or temperature tolerance. The material selection is tailored to meet the specific needs of the application while ensuring efficient power transfer and durability.
4. Joint Configurations:
Both automotive and industrial drive shafts may incorporate various joint configurations to accommodate the specific requirements of the application. Universal joints (U-joints) are commonly used in both contexts to allow for angular movement and compensate for misalignment between the drive shaft and driven components. Constant velocity (CV) joints are also utilized, particularly in automotive drive shafts, to maintain a constant velocity of rotation and accommodate varying operating angles. These joint configurations are adapted and optimized based on the specific needs of automotive or industrial applications.
5. Maintenance and Service:
While maintenance practices may vary between automotive and industrial settings, the importance of regular inspection, lubrication, and balancing remains crucial in both cases. Both automotive and industrial drive shafts benefit from periodic maintenance to ensure optimal performance, identify potential issues, and prolong the lifespan of the drive shafts. Lubrication of joints, inspection for wear or damage, and balancing procedures are common maintenance tasks for drive shafts in both automotive and industrial applications.
6. Customization and Adaptation:
Drive shafts can be customized and adapted to meet the specific requirements of various automotive and industrial applications. Manufacturers often offer drive shafts with different lengths, diameters, and joint configurations to accommodate a wide range of vehicles or machinery. This flexibility allows for the adaptation of drive shafts to suit the specific torque, speed, and dimensional requirements of different applications, whether in automotive or industrial settings.
In summary, drive shafts can be adapted for use in both automotive and industrial settings by considering the specific requirements of each application. While there may be variations in design, materials, joint configurations, and maintenance practices, the fundamental principles of power transmission, design considerations, and customization options remain applicable in both contexts. Drive shafts play a crucial role in both automotive and industrial applications, enabling efficient power transfer and reliable operation in a wide range of mechanical systems.
How do drive shafts enhance the performance of automobiles and trucks?
Drive shafts play a significant role in enhancing the performance of automobiles and trucks. They contribute to various aspects of vehicle performance, including power delivery, traction, handling, and overall efficiency. Here's a detailed explanation of how drive shafts enhance the performance of automobiles and trucks:
1. Power Delivery: Drive shafts are responsible for transmitting power from the engine to the wheels, enabling the vehicle to move forward. By efficiently transferring power without significant losses, drive shafts ensure that the engine's power is effectively utilized, resulting in improved acceleration and overall performance. Well-designed drive shafts with minimal power loss contribute to the vehicle's ability to deliver power to the wheels efficiently.
2. Torque Transfer: Drive shafts facilitate the transfer of torque from the engine to the wheels. Torque is the rotational force that drives the vehicle forward. High-quality drive shafts with proper torque conversion capabilities ensure that the torque generated by the engine is effectively transmitted to the wheels. This enhances the vehicle's ability to accelerate quickly, tow heavy loads, and climb steep gradients, thereby improving overall performance.
3. Traction and Stability: Drive shafts contribute to the traction and stability of automobiles and trucks. They transmit power to the wheels, allowing them to exert force on the road surface. This enables the vehicle to maintain traction, especially during acceleration or when driving on slippery or uneven terrain. The efficient power delivery through the drive shafts enhances the vehicle's stability by ensuring balanced power distribution to all wheels, improving control and handling.
4. Handling and Maneuverability: Drive shafts have an impact on the handling and maneuverability of vehicles. They help establish a direct connection between the engine and the wheels, allowing for precise control and responsive handling. Well-designed drive shafts with minimal play or backlash contribute to a more direct and immediate response to driver inputs, enhancing the vehicle's agility and maneuverability.
5. Weight Reduction: Drive shafts can contribute to weight reduction in automobiles and trucks. Lightweight drive shafts made from materials such as aluminum or carbon fiber-reinforced composites reduce the overall weight of the vehicle. The reduced weight improves the power-to-weight ratio, resulting in better acceleration, handling, and fuel efficiency. Additionally, lightweight drive shafts reduce the rotational mass, allowing the engine to rev up more quickly, further enhancing performance.
6. Mechanical Efficiency: Efficient drive shafts minimize energy losses during power transmission. By incorporating features such as high-quality bearings, low-friction seals, and optimized lubrication, drive shafts reduce friction and minimize power losses due to internal resistance. This enhances the mechanical efficiency of the drivetrain system, allowing more power to reach the wheels and improving overall vehicle performance.
7. Performance Upgrades: Drive shaft upgrades can be popular performance enhancements for enthusiasts. Upgraded drive shafts, such as those made from stronger materials or with enhanced torque capacity, can handle higher power outputs from modified engines. These upgrades allow for increased performance, such as improved acceleration, higher top speeds, and better overall driving dynamics.
8. Compatibility with Performance Modifications: Performance modifications, such as engine upgrades, increased power output, or changes to the drivetrain system, often require compatible drive shafts. Drive shafts designed to handle higher torque loads or adapt to modified drivetrain configurations ensure optimal performance and reliability. They enable the vehicle to effectively harness the increased power and torque, resulting in improved performance and responsiveness.
9. Durability and Reliability: Robust and well-maintained drive shafts contribute to the durability and reliability of automobiles and trucks. They are designed to withstand the stresses and loads associated with power transmission. High-quality materials, appropriate balancing, and regular maintenance help ensure that drive shafts operate smoothly, minimizing the risk of failures or performance issues. Reliable drive shafts enhance the overall performance by providing consistent power delivery and minimizing downtime.
10. Compatibility with Advanced Technologies: Drive shafts are evolving in tandem with advancements in vehicle technologies. They are increasingly being integrated with advanced systems such as hybrid powertrains, electric motors, and regenerative braking. Drive shafts designed to work seamlessly with these technologies maximize their efficiency and performance benefits, contributing to improved overall vehicle performance.
In summary, drive shafts enhance the performance of automobiles and trucks by optimizing power delivery, facilitating torque transfer, improving traction and stability, enhancing handling and maneuverability, reducing weight, increasing mechanical efficiency, enabling compatibility with performance upgrades and advanced technologies, and ensuring durability and reliability. They play a crucial role in ensuring efficient power transmission, responsive acceleration, precise handling, and overall improved performance of vehicles.
What benefits do drive shafts offer for different types of vehicles and equipment?
Drive shafts offer several benefits for different types of vehicles and equipment. They play a crucial role in power transmission and contribute to the overall performance, efficiency, and functionality of various systems. Here's a detailed explanation of the benefits that drive shafts provide:
1. Efficient Power Transmission:
Drive shafts enable efficient power transmission from the engine or power source to the wheels or driven components. By connecting the engine or motor to the driven system, drive shafts efficiently transfer rotational power, allowing vehicles and equipment to perform their intended functions. This efficient power transmission ensures that the power generated by the engine is effectively utilized, optimizing the overall performance and productivity of the system.
2. Versatility:
Drive shafts offer versatility in their applications. They are used in various types of vehicles, including cars, trucks, motorcycles, and off-road vehicles. Additionally, drive shafts are employed in a wide range of equipment and machinery, such as agricultural machinery, construction equipment, industrial machinery, and marine vessels. The ability to adapt to different types of vehicles and equipment makes drive shafts a versatile component for power transmission.
3. Torque Handling:
Drive shafts are designed to handle high levels of torque. Torque is the rotational force generated by the engine or power source. Drive shafts are engineered to efficiently transmit this torque without excessive twisting or bending. By effectively handling torque, drive shafts ensure that the power generated by the engine is reliably transferred to the wheels or driven components, enabling vehicles and equipment to overcome resistance, such as heavy loads or challenging terrains.
4. Flexibility and Compensation:
Drive shafts provide flexibility and compensation for angular movement and misalignment. In vehicles, drive shafts accommodate the movement of the suspension system, allowing the wheels to move up and down independently. This flexibility ensures a constant power transfer even when the vehicle encounters uneven terrain. Similarly, in machinery, drive shafts compensate for misalignment between the engine or motor and the driven components, ensuring smooth power transmission and preventing excessive stress on the drivetrain.
5. Weight Reduction:
Drive shafts contribute to weight reduction in vehicles and equipment. Compared to other forms of power transmission, such as belt drives or chain drives, drive shafts are typically lighter in weight. This reduction in weight helps improve fuel efficiency in vehicles and reduces the overall weight of equipment, leading to enhanced maneuverability and increased payload capacity. Additionally, lighter drive shafts contribute to a better power-to-weight ratio, resulting in improved performance and acceleration.
6. Durability and Longevity:
Drive shafts are designed to be durable and long-lasting. They are constructed using materials such as steel or aluminum, which offer high strength and resistance to wear and fatigue. Drive shafts undergo rigorous testing and quality control measures to ensure their reliability and longevity. Proper maintenance, including lubrication and regular inspections, further enhances their durability. The robust construction and long lifespan of drive shafts contribute to the overall reliability and cost-effectiveness of vehicles and equipment.
7. Safety:
Drive shafts incorporate safety features to protect operators and bystanders. In vehicles, drive shafts are often enclosed within a protective tube or housing, preventing contact with moving parts and reducing the risk of injury in the event of a failure. Similarly, in machinery, safety shields or guards are commonly installed around exposed drive shafts to minimize the potential hazards associated with rotating components. These safety measures ensure the well-being of individuals operating or working in proximity to vehicles and equipment.
In summary, drive shafts offer several benefits for different types of vehicles and equipment. They enable efficient power transmission, provide versatility in various applications, handle torque effectively, offer flexibility and compensation, contribute to weight reduction, ensure durability and longevity, and incorporate safety features. By providing these advantages, drive shafts enhance the performance, efficiency, reliability, and safety of vehicles and equipment across a wide range of industries.



editor by CX 2023-09-26
Product Description
Product Description
The PTO shaft we produce can perfectly replace the Walterscheid brand's PTO shaft, because our PTO shaft has a very high level of quality, performance, and reliability.
Our produced PTO shaft can perfectly replace the Walterscheid brand PTO shaft, providing you with a more efficient, reliable, and durable PTO shaft solution. Whether you are a high-end tractor brand or an ordinary tractor brand, we can meet your needs.
Product Parameters
Order Number
Type
Length(mm)
Guard
Tube
A
B
1113135
P400
1210
PG25Z
1bH/2a
ZK Cross & bearing kit
ZK Cross & bearing kit
1113136
P400
810
PG25
S4LH/S5
1113137
P400
1210
PG25Z
S4LH/S5
1113138
P500
810
PG25
S4LH/S5
1113139
P500
1210
PG25Z
S4LH/S5
1113140
P600
810
PG30
S5H/S6
1113141
P600
1210
PG30
S5H/S6
11131076**
P700
810
PG30
S5H/S6
11131077**
P700
1210
PG30
S5H/S6
Related products
Cross Kit/ Universal Joint

 

Tube

 

Shaft Shield Guard

 

Yoke

 

Torque Limiter

 

PTO Spline & Adaptor & Hub

Universal Coupling

 

Wide Angle Joint

 
Company Profile
As a China PTO shaft manufacturer, we have the following advantages:
High quality products: We use the most advanced technology and materials to ensure that the PTO shafts we produce have excellent quality and durability.
Comprehensive product line: Our PTO shafts cover a variety of types and sizes to meet the needs of different customers.
Customized service: We can produce customized PTO shaft products according to the specific needs of customers, thereby ensuring that customer requirements are met.
Fast delivery time: Our production line operates efficiently and can quickly respond to customer needs, ensuring rapid delivery of PTO shaft products.
Professional technical support: We have a professional technical team that can provide customers with various technical support and consulting services to ensure that customers receive the best solution.
We welcome you to our PTO shaft production factory in China. We are 1 of the largest China PTO shaft manufacturers , focusing on providing customers with high-quality and high-performance PTO shaft. We are an experienced manufacturer dedicated to producing high-quality PTO shafts to help customers successfully complete their various projects.
We are committed to using the most advanced technology and equipment to ensure that the PTO shafts we produce have excellent quality and reliability, to ensure that customers receive the best performance and service life. Our team is composed of experienced professionals who can tailor the PTO shaft to the customer's needs to best meet their specific requirements.
In addition, our factory has a strict quality management system to ensure that each PTO shaft meets industry standards and passes all necessary quality tests. We have first-class after-sales service and will make every effort to ensure customer satisfaction.
We look CZPT to working with you and manufacturing high-quality PTO shafts for you to help your project achieve greater success. If you have any questions about our factory, please feel free to contact us.
| | |
| --- | --- |
| Material: | Carbon Steel |
| Load: | Drive Shaft |
| Stiffness & Flexibility: | Stiffness / Rigid Axle |
| Journal Diameter Dimensional Accuracy: | IT6-IT9 |
| Axis Shape: | Straight Shaft |
| Shaft Shape: | Real Axis |
Samples:

US$ 9999/Piece

1 Piece(Min.Order)

|
Request Sample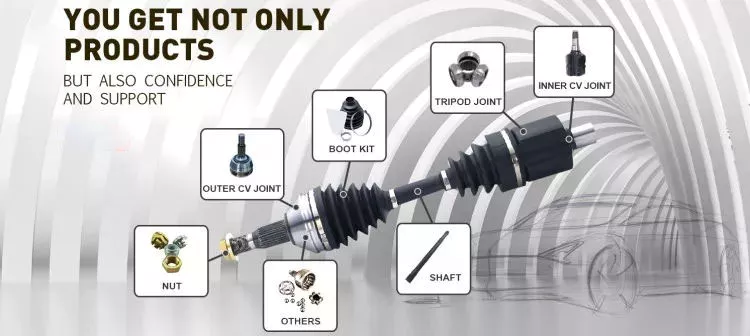 Drive shaft type
The driveshaft transfers torque from the engine to the wheels and is responsible for the smooth running of the vehicle. Its design had to compensate for differences in length and angle. It must also ensure perfect synchronization between its joints. The drive shaft should be made of high-grade materials to achieve the best balance of stiffness and elasticity. There are three main types of drive shafts. These include: end yokes, tube yokes and tapered shafts.
tube yoke
Tube yokes are shaft assemblies that use metallic materials as the main structural component. The yoke includes a uniform, substantially uniform wall thickness, a first end and an axially extending second end. The first diameter of the drive shaft is greater than the second diameter, and the yoke further includes a pair of opposing lugs extending from the second end. These lugs have holes at the ends for attaching the axle to the vehicle.
By retrofitting the driveshaft tube end into a tube fork with seat. This valve seat transmits torque to the driveshaft tube. The fillet weld 28 enhances the torque transfer capability of the tube yoke. The yoke is usually made of aluminum alloy or metal material. It is also used to connect the drive shaft to the yoke. Various designs are possible.
The QU40866 tube yoke is used with an external snap ring type universal joint. It has a cup diameter of 1-3/16″ and an overall width of 4½". U-bolt kits are another option. It has threaded legs and locks to help secure the yoke to the drive shaft. Some performance cars and off-road vehicles use U-bolts. Yokes must be machined to accept U-bolts, and U-bolt kits are often the preferred accessory.
The end yoke is the mechanical part that connects the drive shaft to the stub shaft. These yokes are usually designed for specific drivetrain components and can be customized to your needs. Pat's drivetrain offers OEM replacement and custom flanged yokes.
If your tractor uses PTO components, the cross and bearing kit is the perfect tool to make the connection. Additionally, cross and bearing kits help you match the correct yoke to the shaft. When choosing a yoke, be sure to measure the outside diameter of the U-joint cap and the inside diameter of the yoke ears. After taking the measurements, consult the cross and bearing identification drawings to make sure they match.
While tube yokes are usually easy to replace, the best results come from a qualified machine shop. Dedicated driveshaft specialists can assemble and balance finished driveshafts. If you are unsure of a particular aspect, please refer to the TM3000 Driveshaft and Cardan Joint Service Manual for more information. You can also consult an excerpt from the TSB3510 manual for information on angle, vibration and runout.
The sliding fork is another important part of the drive shaft. It can bend over rough terrain, allowing the U-joint to keep spinning in tougher conditions. If the slip yoke fails, you will not be able to drive and will clang. You need to replace it as soon as possible to avoid any dangerous driving conditions. So if you notice any dings, be sure to check the yoke.
If you detect any vibrations, the drivetrain may need adjustment. It's a simple process. First, rotate the driveshaft until you find the correct alignment between the tube yoke and the sliding yoke of the rear differential. If there is no noticeable vibration, you can wait for a while to resolve the problem. Keep in mind that it may be convenient to postpone repairs temporarily, but it may cause bigger problems later.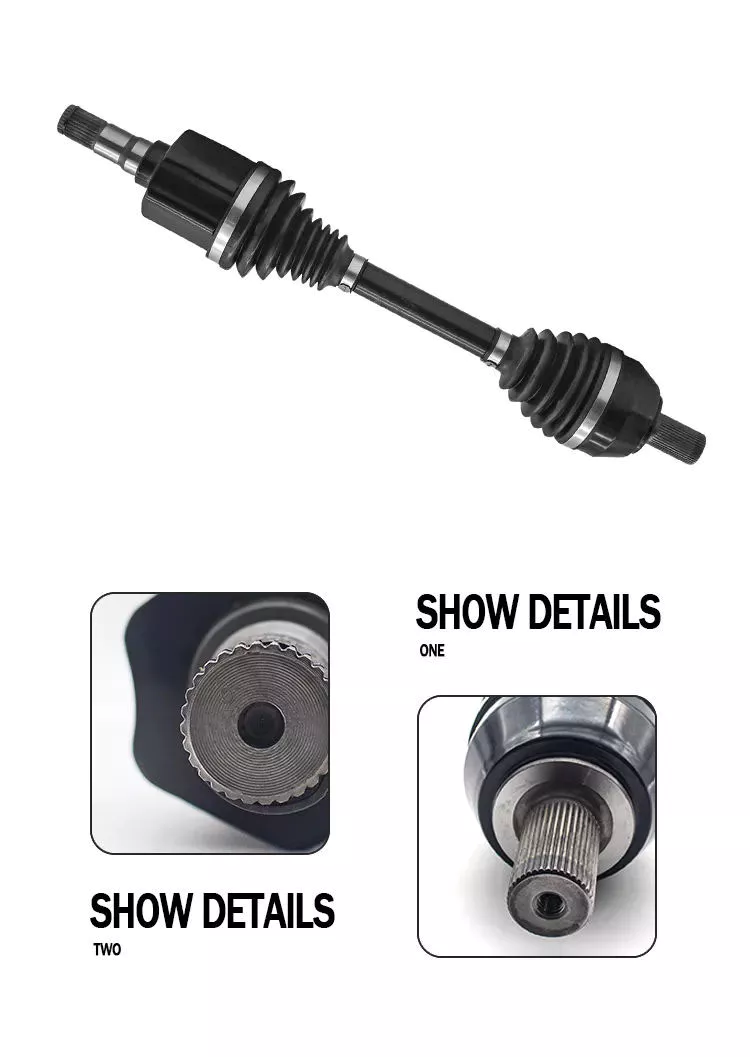 end yoke
If your driveshaft requires a new end yoke, CZPT has several drivetrain options. Our automotive end yoke inventory includes keyed and non-keyed options. If you need tapered or straight holes, we can also make them for you.
A U-bolt is an industrial fastener that has U-shaped threads on its legs. They are often used to join two heads back to back. These are convenient options to help keep drivetrain components in place when driving over rough terrain, and are generally compatible with a variety of models. U-bolts require a specially machined yoke to accept them, so be sure to order the correct size.
The sliding fork helps transfer power from the transfer case to the driveshaft. They slide in and out of the transfer case, allowing the u-joint to rotate. Sliding yokes or "slips" can be purchased separately. Whether you need a new one or just a few components to upgrade your driveshaft, 4 CZPT Parts will have the parts you need to repair your vehicle.
The end yoke is a necessary part of the drive shaft. It connects the drive train and the mating flange. They are also used in auxiliary power equipment. CZPT's drivetrains are stocked with a variety of flanged yokes for OEM applications and custom builds. You can also find flanged yokes for constant velocity joints in our extensive inventory. If you don't want to modify your existing drivetrain, we can even make a custom yoke for you.



editor by CX 2023-05-24
Product Description
Product Description
Company Profile
In 2571, HangZhou CZPT Machinery Co.,ltd was established by Ms. Iris and her 2 partners(Mr. Tian and Mr. Yang) in HangZhou city(ZHangZhoug province, China), all 3 Founders are engineers who have more than averaged 30 years of experience. Then because the requirements of business expansion, in 2014, it moved to the current Xihu (West Lake) Dis. Industrial Zone (HangZhou city, ZHangZhoug province, China).
Through our CZPT brand ND, CZPT Machinery delivers agricultural solutions to agriculture machinery manufacturer and distributors CZPT through a full line of spiral bevel gearboxes, straight bevel gearboxes, spur gearboxes, drive shafts, sheet metal, hydraulic cylinder, motors, tyre, worm gearboxes, worm operators etc. Products can be customized as request.
We, CZPT machinery established a complete quality management system and sales service network to provide clients with high-quality products and satisfactory service. Our products are sold in 40 provinces and municipalities in China and 36 countries and regions in the world, our main market is the European market.
Main Products
Packaging & Shipping
Certifications
FAQ
Q: Are you a trading company or manufacturer?
A: We're factory and providing gearbox ODM & OEM services for the European market for more than 10 years
Q: Do you provide samples? is it free or extra?
A: Yes, we could offer the sample for free charge but do not pay the cost of freight.
Q: How long is your delivery time? What is your terms of payment?
A: Generally it is 40-45 days. The time may vary depending on the product and the level of customization.
For standard products, the payment is: 30% T/T in advance,balance before shipment.
Q: What is the exact MOQ or price for your product?
A: As an OEM company, we can provide and adapt our products to a wide range of needs.
Thus, MOQ and price may greatly vary with size, material and further specifications; For instance, costly products or standard products will usually have a lower MOQ. Please contact us with all relevant details to get the most accurate quotation.
If you have another question, please feel free to contact us.
| | |
| --- | --- |
| Application: | Machinery, Agricultural Machinery |
| Function: | Distribution Power, Change Drive Torque, Change Drive Direction, Speed Changing, Speed Reduction, Speed Increase |
| Layout: | Straight or Spiral Bevel Gear |
| Hardness: | Hardened Tooth Surface |
| Installation: | Vertical Type |
| Step: | Single-Step |
Samples:

US$ 300/Piece

1 Piece(Min.Order)

|
Request Sample
Customization:

Available

|

Customized Request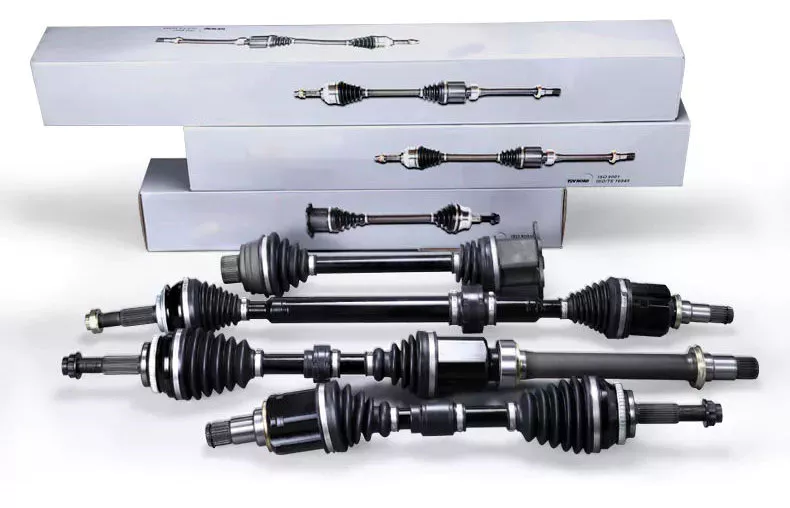 How to tell if your driveshaft needs replacing
What is the cause of the unbalanced drive shaft? Unstable U-joint? Your car may make clicking noises while driving. If you can hear it from both sides, it might be time to hand it over to the mechanic. If you're not sure, read on to learn more. Fortunately, there are many ways to tell if your driveshaft needs replacing.
unbalanced
An unbalanced driveshaft can be the source of strange noises and vibrations in your vehicle. To fix this problem, you should contact a professional. You can try a number of things to fix it, including welding and adjusting the weight. The following are the most common methods. In addition to the methods above, you can use standardized weights to balance the driveshaft. These standardized weights are attached to the shaft by welders.
An unbalanced drive shaft typically produces lateral vibrations per revolution. This type of vibration is usually caused by a damaged shaft, missing counterweights, or a foreign object stuck on the drive shaft. On the other hand, torsional vibrations occur twice per revolution, and they are caused by shaft phase shifts. Finally, critical speed vibration occurs when the RPM of the drive shaft exceeds its rated capacity. If you suspect a driveshaft problem, check the following:
Manually adjusting the imbalance of a drive shaft is not the easiest task. To avoid the difficulty of manual balancing, you can choose to use standardized weights. These weights are fixed on the outer circumference of the drive shaft. The operator can manually position the weight on the shaft with special tools, or use a robot. However, manual balancers have many disadvantages.
unstable
When the angular velocity of the output shaft is not constant, it is unstable. The angular velocity of the output shaft is 0.004 at ph = 29.5 and 1.9 at t = 1.9. The angular velocity of the intermediate shaft is not a problem. But when it's unstable, the torque applied to it is too much for the machine. It might be a good idea to check the tension on the shaft.
An unstable drive shaft can cause a lot of noise and mechanical vibration. It can lead to premature shaft fatigue failure. CZPT studies the effect of shaft vibration on the rotor bearing system. They investigated the effect of flex coupling misalignment on the vibration of the rotor bearing system. They assume that the vibrational response has two components: x and y. However, this approach has limited application in many situations.
Experimental results show that the presence of cracks in the output shaft may mask the unbalanced excitation characteristics. For example, the presence of superharmonic peaks on the spectrum is characteristic of cracks. The presence of cracks in the output shaft masks unbalanced excitation characteristics that cannot be detected in the transient response of the input shaft. Figure 8 shows that the frequency of the rotor increases at critical speed and decreases as the shaft passes the natural frequency.
Unreliable
If you're having trouble driving your car, chances are you've run into an unreliable driveshaft. This type of drivetrain can cause the wheels to stick or not turn at all, and also limit the overall control of the car. Whatever the reason, these issues should be resolved as soon as possible. Here are some symptoms to look for when diagnosing a driveshaft fault. Let's take a closer look.
The first symptom you may notice is an unreliable drive shaft. You may feel vibrations, or hear noises under the vehicle. Depending on the cause, it could be a broken joint or a broken shaft. The good news is that driveshaft repairs are generally relatively inexpensive and take less time than a complete drivetrain replacement. If you're not sure what to do, CZPT has a guide to replacing the U-connector.
One of the most common signs of an unreliable driveshaft is clanging and vibration. These sounds can be caused by worn bushings, loose U-joints, or damaged center bearings. This can cause severe vibration and noise. You can also feel these vibrations through the steering wheel or the floor. An unreliable driveshaft is a symptom of a bigger problem.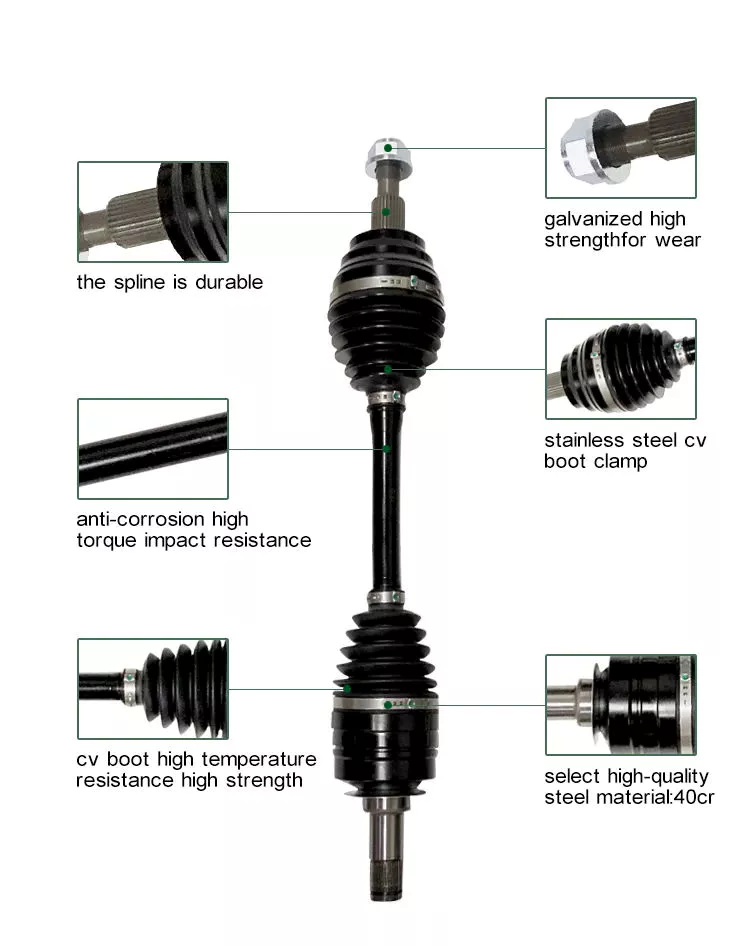 Unreliable U-joints
A car with an unreliable U-joint on the drive shaft can be dangerous. A bad u-joint can prevent the vehicle from driving properly and may even cause you trouble. Unreliable u-joints are cheap to replace and you should try getting parts from quality manufacturers. Unreliable U-joints can cause the car to vibrate in the chassis or gear lever. This is a sure sign that your car has been neglected in maintenance.
Replacing a U-joint is not a complicated task, but it requires special tools and a lot of elbow grease. If you don't have the right tools, or you're unfamiliar with mechanical terminology, it's best to seek the help of a mechanic. A professional mechanic will be able to accurately assess the problem and propose an appropriate solution. But if you don't feel confident enough, you can replace your own U-connector by following a few simple steps.
To ensure the vehicle's driveshaft is not damaged, check the U-joint for wear and lubrication. If the U-joint is worn, the metal parts are likely to rub against each other, causing wear. The sooner a problem is diagnosed, the faster it can be resolved. Also, the longer you wait, the more you lose on repairs.
damaged drive shaft
The driveshaft is the part of the vehicle that connects the wheels. If the driveshaft is damaged, the wheels may stop turning and the vehicle may slow down or stop moving completely. It bears the weight of the car itself as well as the load on the road. So even a slight bend or break in the drive shaft can have dire consequences. Even a piece of loose metal can become a lethal missile if dropped from a vehicle.
If you hear a screeching noise or growl from your vehicle when shifting gears, your driveshaft may be damaged. When this happens, damage to the u-joint and excessive slack in the drive shaft can result. These conditions can further damage the drivetrain, including the front half. You should replace the driveshaft as soon as you notice any symptoms. After replacing the driveshaft, you can start looking for signs of wear.
A knocking sound is a sign of damage to the drive shaft. If you hear this sound while driving, it may be due to worn couplings, damaged propshaft bearings, or damaged U-joints. In some cases, the knocking noise can even be caused by a damaged U-joint. When this happens, you may need to replace the entire driveshaft, requiring a new one.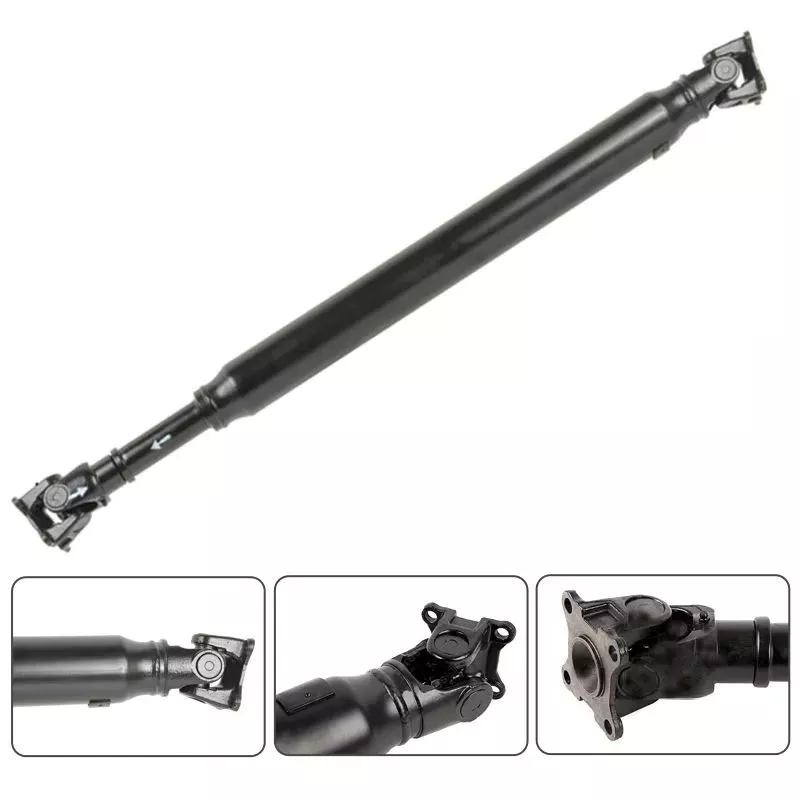 Maintenance fees
The cost of repairing a driveshaft varies widely, depending on the type and cause of the problem. A new driveshaft costs between $300 and $1,300, including labor. Repairing a damaged driveshaft can cost anywhere from $200 to $300, depending on the time required and the type of parts required. Symptoms of a damaged driveshaft include unresponsiveness, vibration, chassis noise and a stationary car.
The first thing to consider when estimating the cost of repairing a driveshaft is the type of vehicle you have. Some vehicles have more than one, and the parts used to make them may not be compatible with other cars. Even if the same car has two driveshafts, the damaged ones will cost more. Fortunately, many auto repair shops offer free quotes to repair damaged driveshafts, but be aware that such work can be complicated and expensive.



editor by CX 2023-05-18
Problem: New
Warranty: 3 months
Applicable Industries: Farms
Fat (KG): 9 KG
Showroom Spot: None
Video clip outgoing-inspection: Presented
Machinery Test Report: Supplied
Marketing and advertising Variety: New Solution 2571
Variety: Shafts
Use: Tractors
Measurement: 800*100*one hundred
Packaging Particulars: Iron shelf and plywood,We will accrod to your request to pack.
Port: ZheJiang
Products Description
1. Top quality Pto Shaft: The PTO shafts are sturdy and robust in functioning with all types of agricultural equipment. PTO shaft actions 31.forty nine" general length when shut.
2. Spline & Spherical Stop: Tractor Stop: 1-3/8″ x 6 Spline. Constructed in the 6-spline end, our brush hog PTO shaft has a normal measurement of 1 3/8″, Double cylinder Air Pump Electricity Toolbox Pump Vehicle Air Compressor 12v Automobile Tire Inflator Pump which can match completely with the exact same measurement and kind of implements and tractors, featuring exceptional driving drive for your machinery.
3. Safer Use & Compact: The PTO extender shaft is full-tested and properly-assembled in a compact construction, prepared for trouble-totally free direct alternative as a high-efficient power transmission resource. The stability chain and defend avoid prospective potential risks in the transmission method.
4. Extensive Application: The PTO (Electrical power Just take-Off) shaft transfers the energy from the tractor to the PTO driven attachment. It is commonly utilised on mowers, wooden chippers, rotary tillers, rotary cutters, Wireless Vehicle ball bicycle Motorbike Digital Tires Inflators Tyre Electric Portable Air Compressor Liquid crystal display Show Air Pump brush cutters, hush hug, tractors, fertilizer spreaders, and far more.
Company Profile Certifications Our Rewards Creation Procedure Packing & Supply We can personalize packaging in accordance to your demands FAQ 1. Are you a manufacturing unit or buying and selling business? We are a factory. Our merchandise are protected nearly all farm devices and tractors parts, we can meet your any calls for.2.How can I get to your manufacturing facility? You can fly to HangZhou airport, United states of america Solitary-Stage Fuel-Driven Air Compressor thirty-Gallon Horizontal Tank forty three.5 CFM at one hundred twenty five PSI we will decide you up. 3. How can I get a sample to check your good quality? After price tag affirmation, you can require for samples to check our high quality. 4. Can you do the design for us? Sure. We have a professional group having wealthy expertise in layout and production. Just inform us your tips and we will help to carry out your suggestions into best Rotary Tillers 5.Do you have stock for all items?In standard, we have some inventory, although if you want a bulk buy, we still require time to produce it. Of system, we will advise alldetails you ahead of your payment.6. What is your term of payment? Typically T/T, L/C when spot an buy and indication agreement, 220V 380V 480V 690V AC travel speed variator frequency inverter for plastic injection machine 70% well balanced just before shipping or against duplicate of bill of lading.
Guide to Drive Shafts and U-Joints
If you're concerned about the performance of your car's driveshaft, you're not alone. Many car owners are unaware of the warning signs of a failed driveshaft, but knowing what to look for can help you avoid costly repairs. Here is a brief guide on drive shafts, U-joints and maintenance intervals. Listed below are key points to consider before replacing a vehicle driveshaft.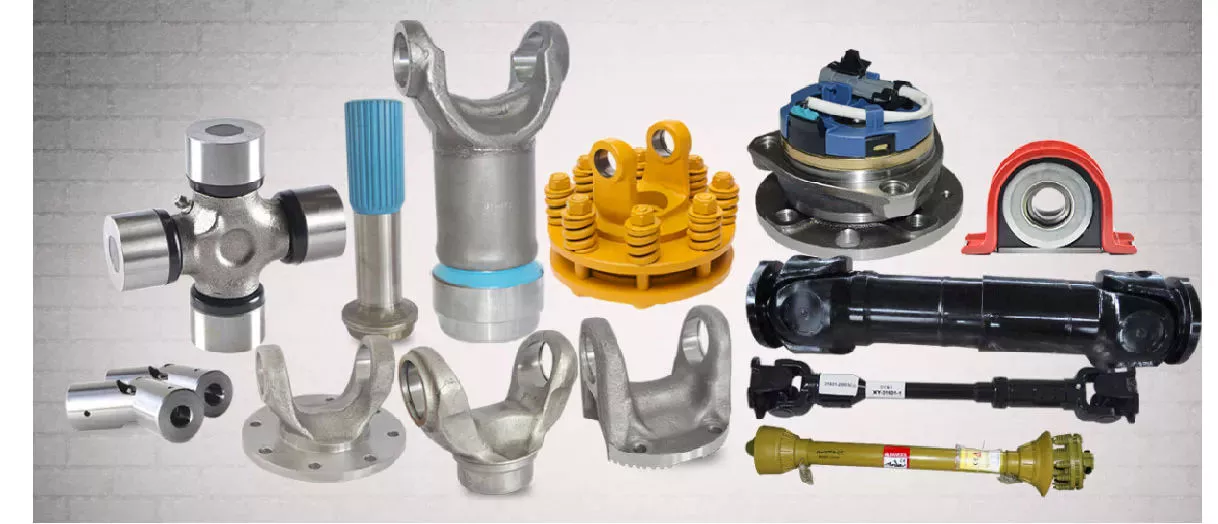 Symptoms of Driveshaft Failure
Identifying a faulty driveshaft is easy if you've ever heard a strange noise from under your car. These sounds are caused by worn U-joints and bearings supporting the drive shaft. When they fail, the drive shafts stop rotating properly, creating a clanking or squeaking sound. When this happens, you may hear noise from the side of the steering wheel or floor.
In addition to noise, a faulty driveshaft can cause your car to swerve in tight corners. It can also lead to suspended bindings that limit overall control. Therefore, you should have these symptoms checked by a mechanic as soon as you notice them. If you notice any of the symptoms above, your next step should be to tow your vehicle to a mechanic. To avoid extra trouble, make sure you've taken precautions by checking your car's oil level.
In addition to these symptoms, you should also look for any noise from the drive shaft. The first thing to look for is the squeak. This was caused by severe damage to the U-joint attached to the drive shaft. In addition to noise, you should also look for rust on the bearing cap seals. In extreme cases, your car can even shudder when accelerating.
Vibration while driving can be an early warning sign of a driveshaft failure. Vibration can be due to worn bushings, stuck sliding yokes, or even springs or bent yokes. Excessive torque can be caused by a worn center bearing or a damaged U-joint. The vehicle may make unusual noises in the chassis system.
If you notice these signs, it's time to take your car to a mechanic. You should check regularly, especially heavy vehicles. If you're not sure what's causing the noise, check your car's transmission, engine, and rear differential. If you suspect that a driveshaft needs to be replaced, a certified mechanic can replace the driveshaft in your car.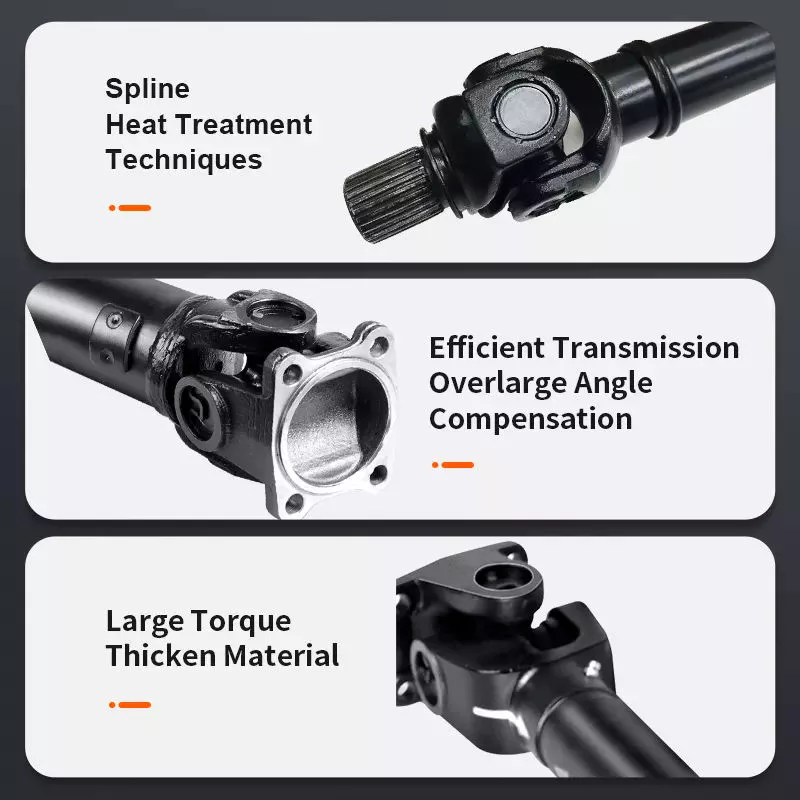 Drive shaft type
Driveshafts are used in many different types of vehicles. These include four-wheel drive, front-engine rear-wheel drive, motorcycles and boats. Each type of drive shaft has its own purpose. Below is an overview of the three most common types of drive shafts:
The driveshaft is a circular, elongated shaft that transmits torque from the engine to the wheels. Drive shafts often contain many joints to compensate for changes in length or angle. Some drive shafts also include connecting shafts and internal constant velocity joints. Some also include torsional dampers, spline joints, and even prismatic joints. The most important thing about the driveshaft is that it plays a vital role in transmitting torque from the engine to the wheels.
The drive shaft needs to be both light and strong to move torque. While steel is the most commonly used material for automotive driveshafts, other materials such as aluminum, composites, and carbon fiber are also commonly used. It all depends on the purpose and size of the vehicle. Precision Manufacturing is a good source for OEM products and OEM driveshafts. So when you're looking for a new driveshaft, keep these factors in mind when buying.
Cardan joints are another common drive shaft. A universal joint, also known as a U-joint, is a flexible coupling that allows one shaft to drive the other at an angle. This type of drive shaft allows power to be transmitted while the angle of the other shaft is constantly changing. While a gimbal is a good option, it's not a perfect solution for all applications.
CZPT, Inc. has state-of-the-art machinery to service all types of drive shafts, from small cars to race cars. They serve a variety of needs, including racing, industry and agriculture. Whether you need a new drive shaft or a simple adjustment, the staff at CZPT can meet all your needs. You'll be back on the road soon!
U-joint
If your car yoke or u-joint shows signs of wear, it's time to replace them. The easiest way to replace them is to follow the steps below. Use a large flathead screwdriver to test. If you feel any movement, the U-joint is faulty. Also, inspect the bearing caps for damage or rust. If you can't find the u-joint wrench, try checking with a flashlight.
When inspecting U-joints, make sure they are properly lubricated and lubricated. If the joint is dry or poorly lubricated, it can quickly fail and cause your car to squeak while driving. Another sign that a joint is about to fail is a sudden, excessive whine. Check your u-joints every year or so to make sure they are in proper working order.
Whether your u-joint is sealed or lubricated will depend on the make and model of your vehicle. When your vehicle is off-road, you need to install lubricable U-joints for durability and longevity. A new driveshaft or derailleur will cost more than a U-joint. Also, if you don't have a good understanding of how to replace them, you may need to do some transmission work on your vehicle.
When replacing the U-joint on the drive shaft, be sure to choose an OEM replacement whenever possible. While you can easily repair or replace the original head, if the u-joint is not lubricated, you may need to replace it. A damaged gimbal joint can cause problems with your car's transmission or other critical components. Replacing your car's U-joint early can ensure its long-term performance.
Another option is to use two CV joints on the drive shaft. Using multiple CV joints on the drive shaft helps you in situations where alignment is difficult or operating angles do not match. This type of driveshaft joint is more expensive and complex than a U-joint. The disadvantages of using multiple CV joints are additional length, weight, and reduced operating angle. There are many reasons to use a U-joint on a drive shaft.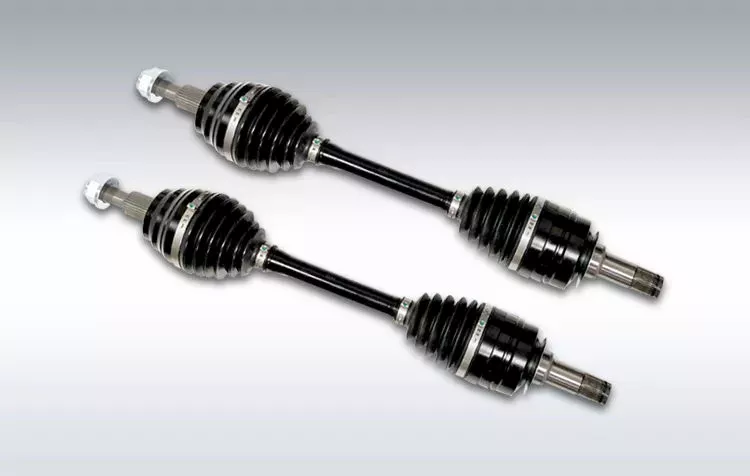 maintenance interval
Checking U-joints and slip joints is a critical part of routine maintenance. Most vehicles are equipped with lube fittings on the driveshaft slip joint, which should be checked and lubricated at every oil change. CZPT technicians are well-versed in axles and can easily identify a bad U-joint based on the sound of acceleration or shifting. If not repaired properly, the drive shaft can fall off, requiring expensive repairs.
Oil filters and oil changes are other parts of a vehicle's mechanical system. To prevent rust, the oil in these parts must be replaced. The same goes for transmission. Your vehicle's driveshaft should be inspected at least every 60,000 miles. The vehicle's transmission and clutch should also be checked for wear. Other components that should be checked include PCV valves, oil lines and connections, spark plugs, tire bearings, steering gearboxes and brakes.
If your vehicle has a manual transmission, it is best to have it serviced by CZPT's East Lexington experts. These services should be performed every two to four years or every 24,000 miles. For best results, refer to the owner's manual for recommended maintenance intervals. CZPT technicians are experienced in axles and differentials. Regular maintenance of your drivetrain will keep it in good working order.



editor by czh 2023-02-15